Green IT

Dynamic Power Saving
Network devices in general should always be turned on and kept running at full operation for 7days/24hours, while facilities such as lighting and air conditioning should be powered off when not in use. As a whole system, however, full operation is not required during late-night hours and holidays, that is, power saving effect can be enhanced by powering off network devices. ALAXALA's Dynamic Power Saving solution reduces power consumption of networks.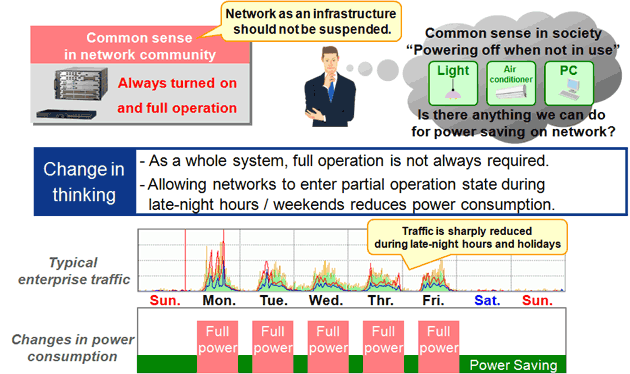 #1 Under planning
#2 Supported on AX3650S.